Have you ever wondered about the biggest dogs in the world? There's something captivating about large dog breeds—their imposing size, majestic presence, and gentle nature. In this blog post, we'll explore some of the largest dog breeds in existence, uncovering their fascinating histories, unique characteristics, and the love they bring to their human companions.
Leave details and we will get back to you
Related Topics:
Leave details and we will get back to you
The Great Dane:
Leave details and we will get back to you
The Great Dane is a breed that stands tall in more ways than one. With its origins dating back to ancient Egypt, the Great Dane is known for its imposing size, elegant appearance, and friendly nature. These gentle giants can reach heights of up to 32 inches at the shoulder and weigh around 150 pounds. Despite their intimidating stature, they are often described as "gentle giants" due to their friendly and affectionate personalities.
The English Mastiff:
Next on our list is the English Mastiff, a breed with a long history and a massive physique. Originating from England, these dogs were once used as guardians and hunters. English Mastiffs can weigh up to 200 pounds and stand over 30 inches tall at the shoulder. Beneath their powerful exterior, they possess a calm and loyal nature, making them wonderful family companions.
The Saint Bernard:
Leave details and we will get back to you
Saint Bernard is not only one of the largest dog breeds but also carries a legacy as a heroic rescue dog. Hailing from the Swiss Alps, these gentle giants can reach heights of 28 inches and weigh between 140 to 180 pounds. Their thick coats and friendly dispositions make them well-suited for cold mountainous regions. Saint Bernards are known for their impressive search and rescue skills, having saved countless lives throughout history.
The Newfoundland:
Originating from the Newfoundland region of Canada, the Newfoundland breed is famous for its size, strength, and swimming prowess. These dogs can weigh up to 150 pounds and stand at 28 inches tall. Equipped with webbed feet and a water-resistant coat, they excel in water rescue and are often referred to as "lifeguards of the sea." Despite their massive size, Newfoundlands are gentle, patient, and excellent companions for families.
The Irish Wolfhound:
Leave details and we will get back to you
Closing our list is the majestic Irish Wolfhound, a breed with a long and storied past. Historically used for hunting wolves and deer, these dogs possess an elegant, lean build, standing at heights of 32 inches or more and weighing between 120 to 180 pounds. Beneath their noble appearance, Irish Wolfhounds are known for their friendly and gentle nature, making them excellent family pets.
Tallest Dog Breeds
When it comes to the tallest dog breeds, there are a few notable contenders known for their impressive height. Let's explore some of these majestic breeds:
Irish Wolfhound: The Irish Wolfhound holds the title of one of the tallest dog breeds. Males typically stand between 32 and 34 inches at the shoulder, although some individuals have been recorded as even taller. Their tall, lean build gives them a regal appearance, and they are known for their gentle and friendly nature.

Great Dane: Another breed that ranks among the tallest dogs is the Great Dane. They are renowned for their towering height and can reach an average of 30 to 32 inches at the shoulder. However, some exceptional individuals have been known to surpass this height. Great Danes have an elegant appearance and a kind, affectionate temperament.

Scottish Deerhound: The Scottish Deerhound is a sighthound breed that also boasts impressive height. With a lanky and athletic build, they typically stand around 28 to 32 inches at the shoulder. These dogs were originally bred for hunting deer and have a gentle and dignified nature.

English Mastiff: While not as tall as the previously mentioned breeds, the English Mastiff still deserves recognition for its substantial size. They are known for their massive build and can stand between 27 to 30 inches at the shoulder. Despite their imposing appearance, Mastiffs are generally known for their calm and gentle demeanor.

Saint Bernard: Saint Bernard is a large and powerful breed that can reach heights of 25 to 28 inches at the shoulder. While they may not be the tallest, their combination of height and robustness makes them an impressive sight. Saint Bernards are renowned for their friendly and patient nature, making them beloved family companions.
Leave details and we will get back to you
It's important to note that individual dogs within a breed can vary in height, and these figures represent general averages. Additionally, proper nutrition, genetics, and overall health play a significant role in a dog's growth and size. If you're considering adding a tall dog breed to your family, it's crucial to research their specific needs, exercise requirements, and temperament to ensure a suitable match for your lifestyle and living situation.
Conclusion
The world of large dog breeds is truly awe-inspiring, with each breed bringing its unique history, characteristics, and charm. From the regal Great Dane to the heroic Saint Bernard, and the noble Irish Wolfhound to the water-loving Newfoundland, these dogs embody the phrase "big, bold, and beautiful." Let's take a moment to appreciate and respect the diverse world of dog breeds, celebrating the extraordinary qualities that make them such beloved companions. Do you have a favorite large dog breed? Share your thoughts and experiences in the comments below!
FAQs about Large Dog Breeds:
Are large dog breeds suitable for families and children?
Leave details and we will get back to you
Absolutely! Despite their size, many large dog breeds are known for their gentle and patient nature, making them great companions for families with children. However, it's important to consider the specific breed's temperament and energy level to ensure a good match for your family's lifestyle and living situation.
Do large dog breeds require more exercise compared to smaller breeds?
Generally, large dog breeds do require regular exercise to keep them happy and healthy. However, the exercise needs can vary among breeds. While some may thrive with a daily walk and playtime, others might benefit from more vigorous activities such as running, swimming, or hiking. It's important to provide them with regular physical exercise and mental stimulation to prevent boredom and potential behavior issues.
Do large dog breeds have shorter lifespans compared to smaller breeds?
Leave details and we will get back to you
It's a common misconception that large dog breeds have shorter lifespans. While it's true that larger dogs tend to have shorter lifespans compared to smaller breeds, the difference is not solely based on size. Other factors such as genetics, overall health care, and breed-specific characteristics also play a role. With proper care, nutrition, and regular veterinary check-ups, large dog breeds can live long and fulfilling lives.
Are large dog breeds more challenging to train and handle?
Training and handling large dog breeds can present certain challenges due to their size and strength. It's important to start training early, socialize them well, and use positive reinforcement techniques. Additionally, providing proper leadership, consistency, and establishing clear boundaries can help in raising a well-behaved and obedient large dog. Professional training and guidance may be beneficial, especially for first-time dog owners.
Do large dog breeds require special accommodations and living space?
Large dog breeds do require more space compared to smaller breeds, especially when it comes to indoor living. They need enough room to move around comfortably. A spacious yard or access to a nearby park for exercise is also beneficial. Additionally, their diet, grooming, and healthcare expenses might be higher compared to smaller breeds. It's essential to consider these factors and ensure you can provide the necessary resources and environment before adopting a large dog breed.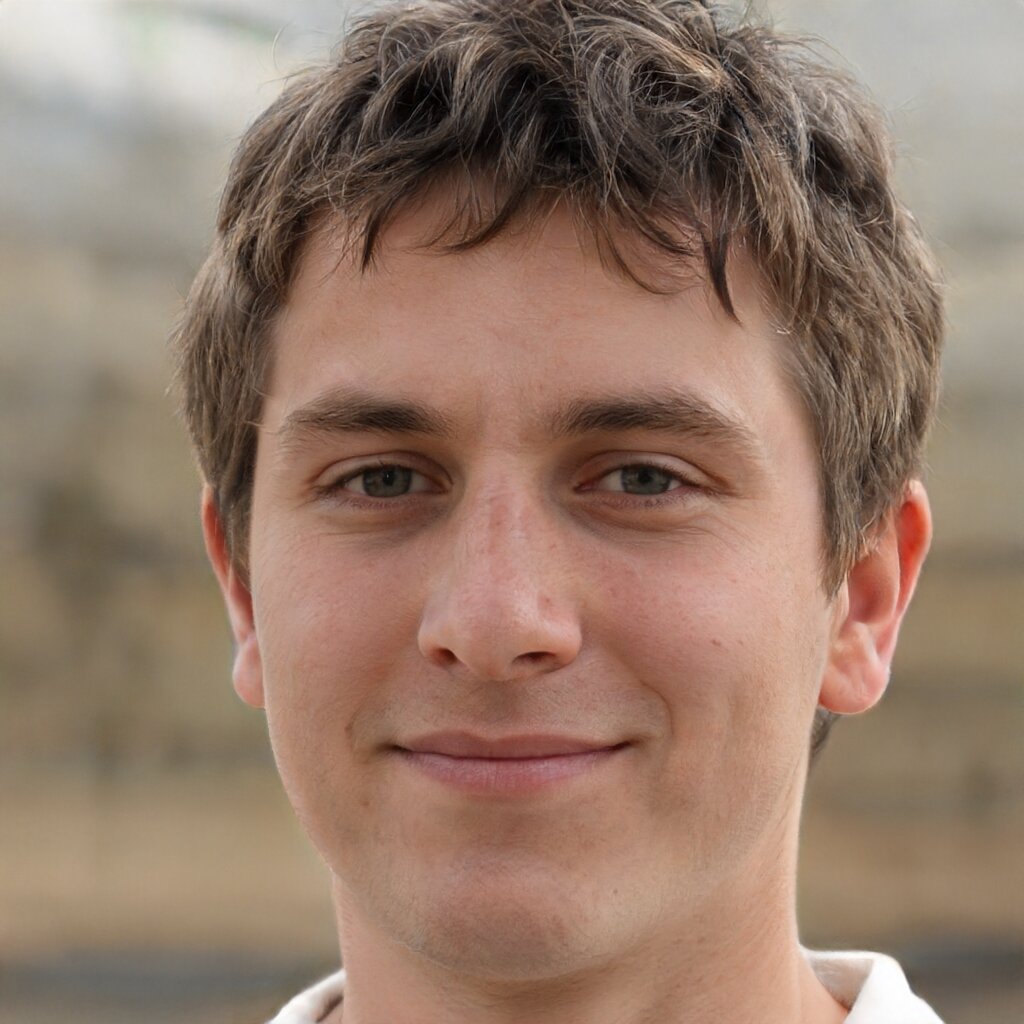 Simon Greyson is a renowned dog expert with an unwavering passion for all things canine. With years of experience and a deep understanding of dog behavior, training, and care, Simon has become a trusted authority in the world of dogs. His love for these remarkable animals has driven him to dedicate his life to educating others, promoting responsible ownership, and celebrating the incredible bond between humans and dogs.
As a sought-after consultant, Simon has collaborated with shelters, rescue organizations, and dog owners, helping them address behavioral challenges, improve training techniques, and create harmonious relationships with their beloved pets. His expertise extends to a wide range of topics, including puppy socialization, aggression management, fear and anxiety, and canine nutrition.